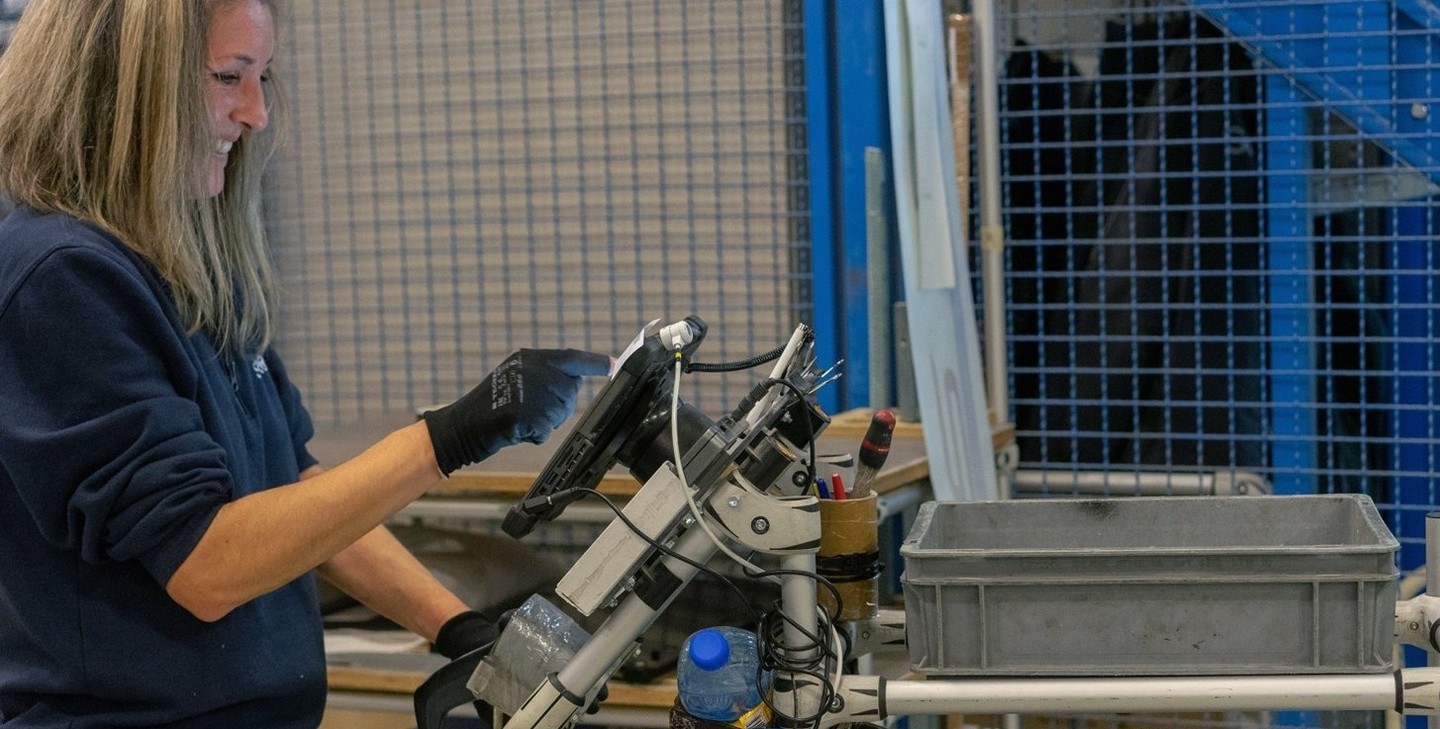 Sepro offers you Live Support, a live hotline support feature designed to reduce downtime of your Sepro robot. This smart data service is highly user-focused:
Dedicated application, easy to install
Performance: A business-focused digital tool
Separate from the factory IT infrastructure: Collects robot data through your smartphone and phone network (3G, 4G, 5G)
Transmit your data to your Sepro technician and benefit from priority access to the hotline
How does Live Support work?
Launch the app
Scan the QR Code – Your robot is immediately identified
Provide a brief description of your issue and attach photos if necessary.
Send! Our experts are ready to respond.
Live video with our technicians: Share your environment directly!
Our customer service is available directly through the app.
Use the built-in video-conference system and share your issue directly to make diagnostics easier.
Live Support lets you reduce downtime.
Your services
Your markets
Contact our sales team
All fields are required
How can we help you?
The information collected by SEPRO ROBOTIQUE is processed electronically in order to set up commercial relations between you and SEPRO ROBOTIQUE's Sales Department. Data points collected via this form are required except those marked as optional. Data recipient is SEPRO ROBOTIQUE's Sales Department, the data controller. Your data will be kept for the time necessary to process your requests. Pursuant to the French Data Protection Act of 6 January 1978, as amended, and the GDPR, you have the right to access, query, limit, transfer, modify, correct, and erase your personal data. You may also object at any time to the processing of your personal data. You can exercise these rights by sending us an e-mail to the following address: dataprotection@sepro-group.com or by writing to SEPRO ROBOTIQUE SAS, Henry Bessemer Street, ZI Acti-Est, CS 10084, 85003 La Roche Sur Yon, and including a copy of their signed identity document.