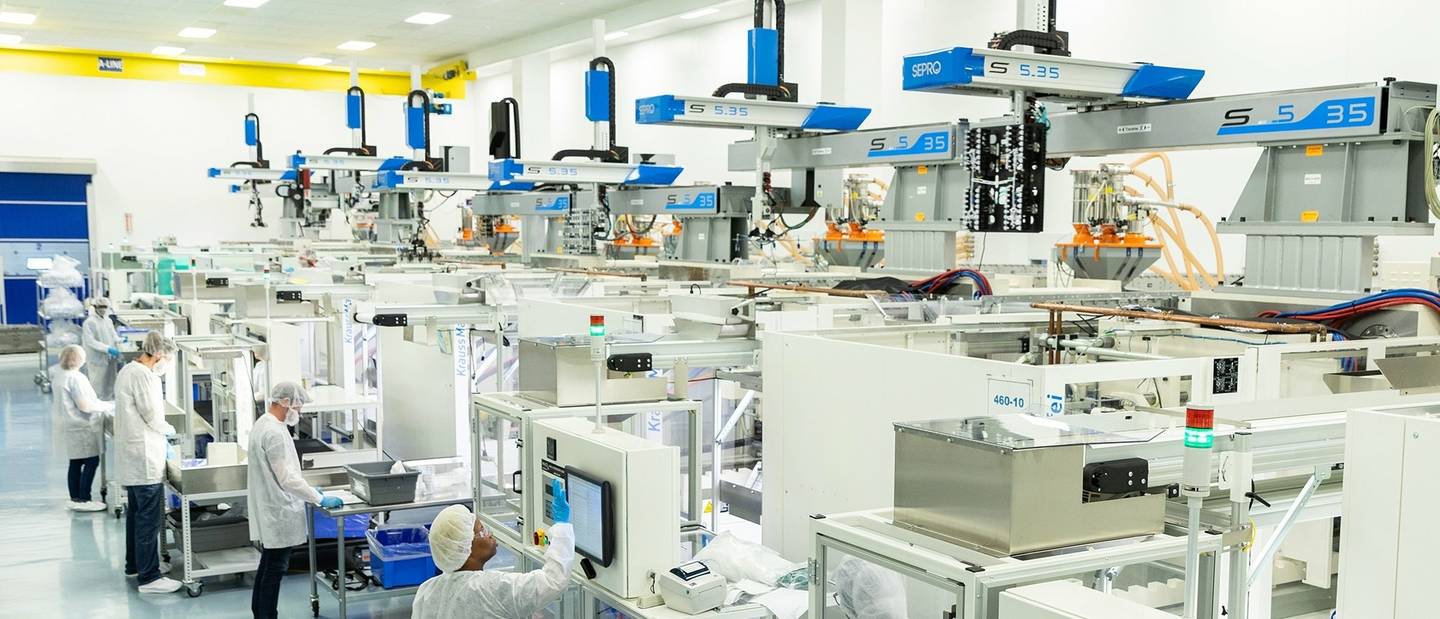 Sepro robots increase productivity and enhance workflows. Within cleanroom market, our robots can be used with the injection molding machines and with their peripherals: assembly, inspection, traceability, packaging, etc. Sepro has launched a dedicated range.

Fischer Söhne serves a wide range of customers from the medical, pharmaceutical, packaging and industrial markets. With production based on BRC, hygiene and clean room requirements, no compromise is possible. With Sepro robots, we can increase our productivity while guaranteeing an optimal level of hygiene. Sepro is a responsive company, with fast delivery times and flexibility
Iwan Tresch
CEO - Fischer Söhne
Robots are more and more integrated within clean rooms. They help to improve efficiency, to stabilize the process, and to enhance workflow. Injection-molding robots can meet all but the most stringent requirements. In fact, they can exceed the level of cleanliness possible with injection-molding processes.
In a clean room, Sepro Group guarantees:
High precision and continuous productivity;
Smart data and product traceability;
And, obviously, cleanliness. In any case, Sepro proposes easy-to-implement clean production solutions.
Sepro robots are adapted to the medical and pharmaceutical markets
Our cartesian robots can be adapted to the clean room environment. All the areas where grease or other lubrication are necessary are perfectly sealed. All cables are protected in conduits and pneumatic air is filtered to 0.3 micron. All surfaces are smooth to make cleaning easier. Material in contact with moulded parts selected to meet customer specific requirement : anodized aluminium, nylon, stainless steel, etc.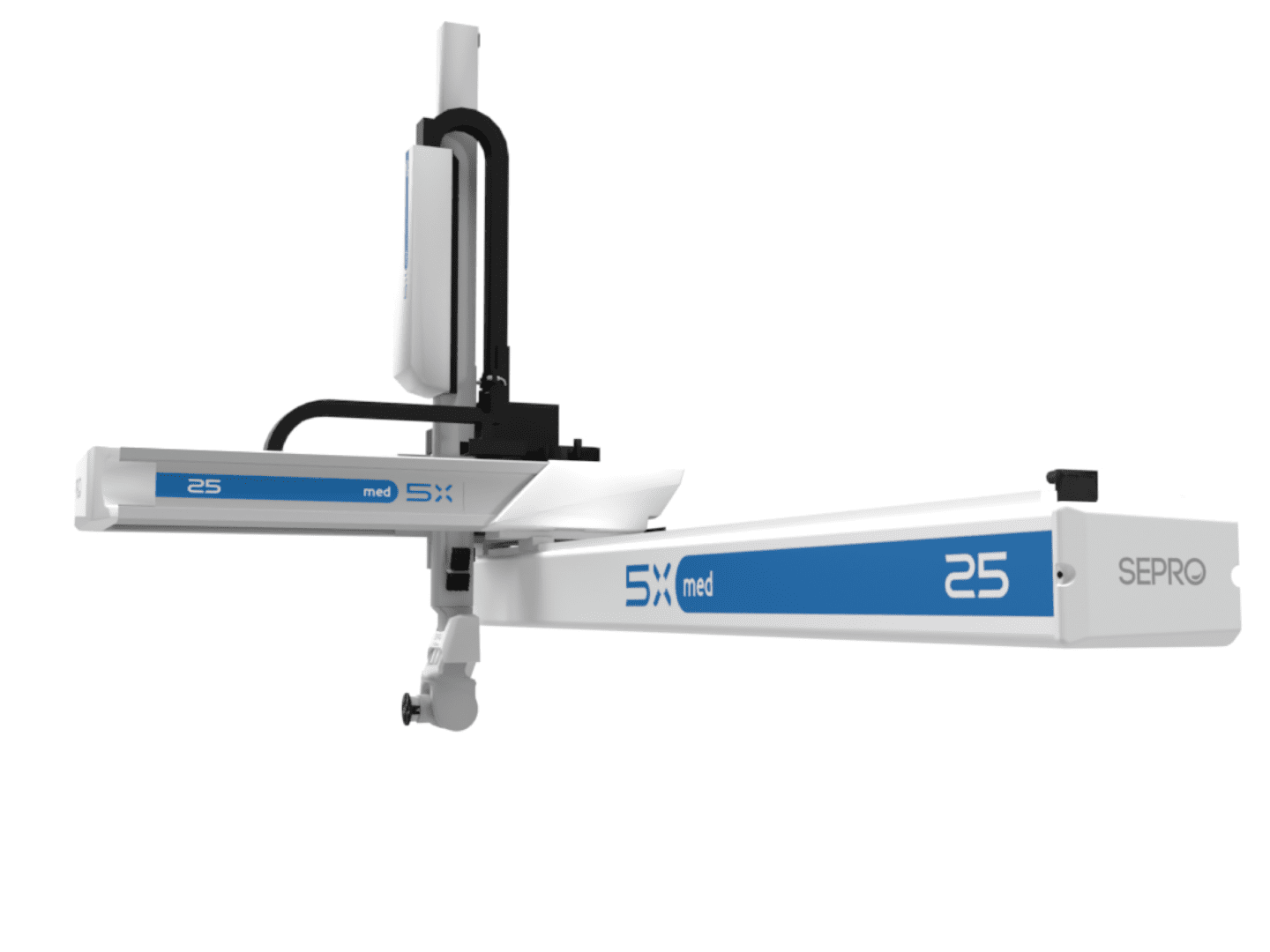 Discover our services
Our robotic solutions