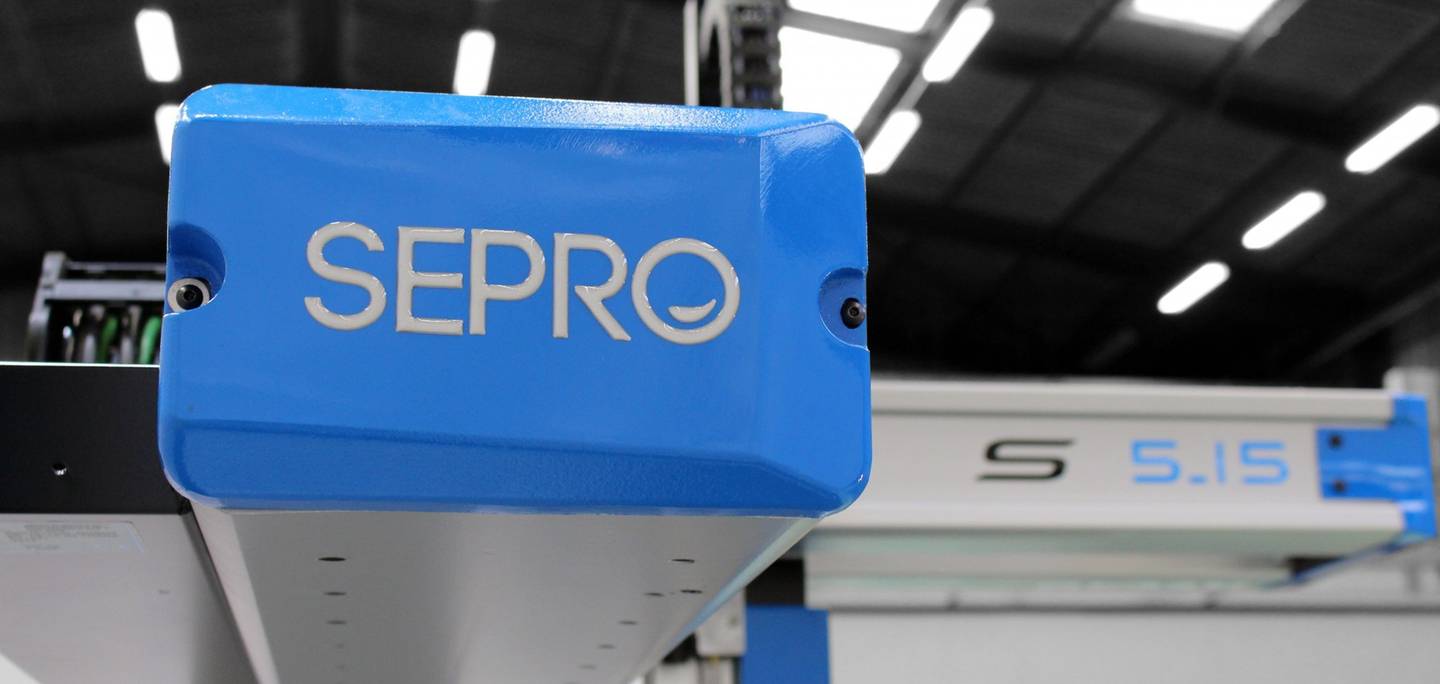 This policy applies to all European companies of SEPRO GROUP.
SEPRO GROUP places the utmost importance on the protection of the personal data of its stakeholders: customers, prospects, partners, candidates, employees and all the users of its website
The purpose of this personal data protection policy is to inform you on how SEPRO GROUP processes the personal data collected during your browsing on the sepro-group.com website.
It may be modified to comply with all regulatory, jurisprudential, editorial and / or technical changes. We invite you to refer before any navigation to the latest version of the policy available on our website.
Data Controller and Data Protection Officer
Responsible for treatment:
SEPRO ROBOTIQUE SAS
Simplified joint-stock company with a capital of 1,482,030 euros, registered with the RCS of La Roche-Sur-Yon under number 399 308 428, whose registered office is located at 88, Rue Henry Bessemer, ZI Acti-Est, CS 10084, 85003 La Roche Sur Yon, FRANCE
VAT number: FR 31399308428
APE code: 2899B
Data Protection Officer:
SEPRO GROUP has appointed a data protection officer to ensure compliance with the regulations on the protection of personal data by the relevant companies of the Group (email: dataprotection@sepro-group.com).
Definitions and principles of personal data collection
"Personal data" means any information that directly or indirectly identifies a natural person, such as a first name, a name, an e-mail address, a telephone number, an IP address, etc.
A "personal data processing" is any operation or set of operations carried out or not using automated processes and applied to data or sets of personal data, such as collection, organization, structuring, preservation, adaptation or modification, extraction, consultation, use, transmission, dissemination or any other form of provision, reconciliation or interconnection, limitation, erasure or destruction.
The processing of personal data carried out by SEPRO GROUP fulfills the purposes defined for a specific purpose. The data is collected and processed in a fair and lawful manner. They are adequate, relevant and proportionate in relation to the purposes for which they are collected.
Purposes of treatment and legal bases
SEPRO GROUP collects contact data from prospects for commercial prospecting or pre-contractual management as well as customer and supplier contact data for business management purposes. SEPRO GROUP also collects trainee data as part of the management of the training offered.
These data may also be used, where appropriate, for building up a database of users, customers and prospects to provide them with information about the products and services of SEPRO GROUP (newsletters, promotional messages, trade shows, etc.) being specified that recipients will have the option to express their refusal to send this information. The collected data is also likely to be used for statistics and analysis of the web pages visited.
SEPRO collects candidate data for recruitment management purposes through its online recruitment platform.
The data processing carried out by SEPRO GROUP has for legal basis:
the execution of a contract regarding the data of customers, suppliers or trainees;
the legitimate interest of SEPRO GROUP to develop its customer base regarding customer data;
the legitimate interest of SEPRO GROUP to recruit staff according to the needs of its activities, about the data of candidates.
Categories of data processed
The third-party contact data collected by SEPRO GROUP is professional identification data: last name, first name, professional e-mail address, telephone number and business address.
As part of the management of recruitment and applications, the following categories of data are likely to be collected: name, surname, email address, personal telephone number, CV data (professional background and training etc.) and letter of motivation.
SEPRO GROUP does not collect sensitive data.
Data retention times
Personal data will not be kept beyond the strictly necessary time determined by the purpose of the processing. However, the personal data allowing to establish the proof of a right or a contract, to be conserved for the respect of a legal obligation, will be it for the duration envisaged by the law in force and / or during the durations of applicable requirements.
In principle, the data relating to prospects, customers or suppliers contacts will be kept for a period of 3 years from their collection in the absence of conclusion of a contract. In case of conclusion of a contract, the data will be kept for the duration of the contractual relationship and archived for a period corresponding to the possible warranty periods extended by the applicable legal limitation period (usually 5 years).
Data on the management of applications are deleted after two years from the submission of applications when the recruitment was unsuccessful. When the person is integrated into the SEPRO GROUP workforce, his / her personal data are included in his personal HR management file and kept in accordance with the applicable legal provisions during the extended working relationship of the applicable limitation periods.
Cookies will be kept for a period in accordance with the legislation in force, as from their implementation / creation.
Recipients of personal data
Only the SEPRO GROUP staff (sales teams, human resources, purchasing according to the situation) and, if applicable, its subcontractors acting according to its instructions and in the framework of a formalized contract will be able to have access to the personal data collected.
The collected data are not communicated to third parties for commercial prospecting purposes. In no case are they sold (for free or for a fee) to third parties.
Transfer of data outside the EEA
The data collected may be transferred to a country outside the European Economic Area (EEA), for instance to SEPRO GROUP's non-European subsidiaries. In that specific case, SEPRO GROUP guarantees that the said transfer is legally governed by standard contractual clauses that conform to the models established by the European Commission.
Security of personal data
SEPRO GROUP has implemented appropriate technical and organizational measures to protect the integrity, confidentiality and security of personal data collected against accidental or unlawful destruction, accidental loss, alteration, dissemination or unauthorized access. .
Rights and Exercises Rights
Any data subject has a right of access, rectification, limitation, portability, and deletion of data concerning him. It may also oppose, for legitimate reason, the processing of personal data and provide instructions on the fate of data concerning it in the event of death. The data subject may also, at any time and for no reason, oppose the processing of his personal data for purposes of commercial communication.
However, when the data collected is necessary to consider a request for information or the assumption of responsibility for an order SEPRO GROUP will not always be able to take exercising a right of opposition, limitation or cancellation by the person concerned.
All these rights can be exercised by sending an email to the following address: mailto:dataprotection@sepro-group.com or by post to SEPRO ROBOTIQUE SAS, Legal Department, 88, Henry Bessemer Street, ZI Acti-Est, CS 10084, 85003 La Roche Sur Yon, France accompanied by an identity document signed.
The data subject also has a right of appeal to a national supervisory authority regarding personal data.
List of supervisory authorities of the countries in which SEPRO GROUP operates in the EEA territory:
Commission nationale de l'informatique et des libertés (CNIL)
3 Place de Fontenoy
TSA 80715
75334 PARIS CEDEX 07
FRANCE
Die Bundesbeauftragte für die Datenschutz und die Informationsfreiheit (BFDI)
Husarenstr. 30 – 53117 BONN
DEUTSCHLAND
Agencia de Proteccion de Datos
C/Jorge Juan, 6
28001 – Madrid
ESPANA
Information Commissioner's Office
Wycliffe House Water Lane
Wilmslow
Cheshire SK9 5AF
UNITED KINGDOM
Cookie management
Information about cookies and managing your privacy
Cookies are text files placed on your computer by the websites you visit. They also make it easier to identify your needs and offer you solutions that are better suited to your needs. The use of cookies is essential today to offer an optimal service to the user. The management of cookies is possible using the settings of your internet browser. You can also delete them when you leave the site.
The setting of cookies
Setting cookies according to the browser:
Types of cookies
"Session cookies" remain stored in your browser only during your browsing session, ie until you leave the site.
"Persistent cookies" remain in your browser after the session (unless you have deleted them).
"Performance Cookies" collect information about your use of the site, such as web pages visited and error messages, they do not collect information about identified people, and the information collected is aggregated so that they are made anonymous. Performance cookies are used to improve the way a website works.
"Functionality cookies" allow the site to remember the choices you make on the website (such as changes in text size, custom pages) or activate services such as comments on a blog.
Use of cookies by SEPRO-GROUP
The following table explains how we use cookies on the SEPRO-GROUP website.
Google cookies
| | | | | |
| --- | --- | --- | --- | --- |
| Cookie | Name | Role | Type | Duration |
| google.com | NID | This cookie is set up by Google as part of the use of the Google Maps service. For more information, refer to the information on the types of cookies used by Google and the general conditions of use of Google MAPS | Cookie tiers persistant | 6 months |
| google.com | PREF | Ce cookie est mis en place par Google dans le cadre de l'utilisation du service Google Maps. Pour plus d'information, se reporter à l'information sur les types de cookies utilisés par Google et aux conditions générales d'utilisation de Google MAPS. | Cookie tiers persistant | 13 months |
| google.com | _ga | This cookie is set by Google as part of the use of the Google Analytics service to distinguish users. For more information, refer to the information on the types of cookies used by Google and the general conditions of use of Google Analytics. | Cookie tiers persistant | 13 months |
| google.com | _gat | This cookie is set up by Google as part of the use of the Google Analytics service. This cookie does not store any user information, it is just used to limit the number of requests that must be made to doubleclick.net For more information, refer to the information about the types of cookies used by Google | Cookie de session | 10 minutes |
Pardot cookies
Pardot tracks visitor and prospect activities on our website and landing pages by setting cookies on their browsers. Cookies are set to remember preferences (like form field values) when a visitor returns to our site. Pardot also sets a cookie for logged-in users to maintain the session and remember table filters.
Pardot sets first-party cookies for tracking purposes and sets third-party cookies for redundancy. Using first-party and third-party cookies together is standard in the marketing automation industry. Pardot cookies don't store personally identifying information, only a unique identifier. Pardot sets first-party cookies on our tracker subdomains and Pardot domains. Pardot uses third-party cookies on https pages and when our account doesn't have a tracker subdomain set up.
Pardot sets three kinds of cookies.
The visitor cookie is composed of a unique visitor ID and the unique identifier for our account. For example, the cookie name "visitor_id12345" stores the visitor value "1010101010", and "12345" is the account identifier. This cookie is set for visitors by the Pardot tracking code.
If our account tracks opt-in preferences, the pi_opt_in cookie is set with a true or false value when the visitor opts in or out of tracking.
A session cookie named "pardot" is set when we're logged in as a Pardot user. This cookie isn't set on a visitor's browser.
FOR ANY QUESTIONS ABOUT PERSONAL DATA PROTECTION POLICY, PLEASE CONTACT: dataprotection@sepro-group.com