Our solution for easy programming
Our platform was specially designed for the world of injection molding. It offers features to facilitates the programming and use of the robot for complex movements or multi-axis management. With a push of single button, the control system automatically adjusts the robot speed and acceleration, slowing motions not critical to minimizing cycle time (entry into the mold space, part-gripping and -removal remain at maximum), cutting the robot's energy consumption by up to 20%.
Visual is the universal control platform that drives all Sepro robots, from 3-axis, 5-axis to 6-axis robots.
EASE OF USE
Program library inlcuded Simple Pick and Place module with 3D visualization on the screen (Visual 3).
Mold coding / recognition & Automatic Integration in the IMM environment.
ECO MODE
Up to 25% energy saving with a push of a button
IoT CAPABILITIES
Intelligent sensors, vision, RFID, barcode and external axis tracking.
INTEGRATED SUPPORT FUNCTIONS
Online documentation available at all time.
On-screen diagnostic help, fault identification.
COLLABORATION
Notepad function to transfer information from one team to another
OPEN INTEGRATION
Integration of robot control functions in the IMM interface (VNC/FTP/Ethernet).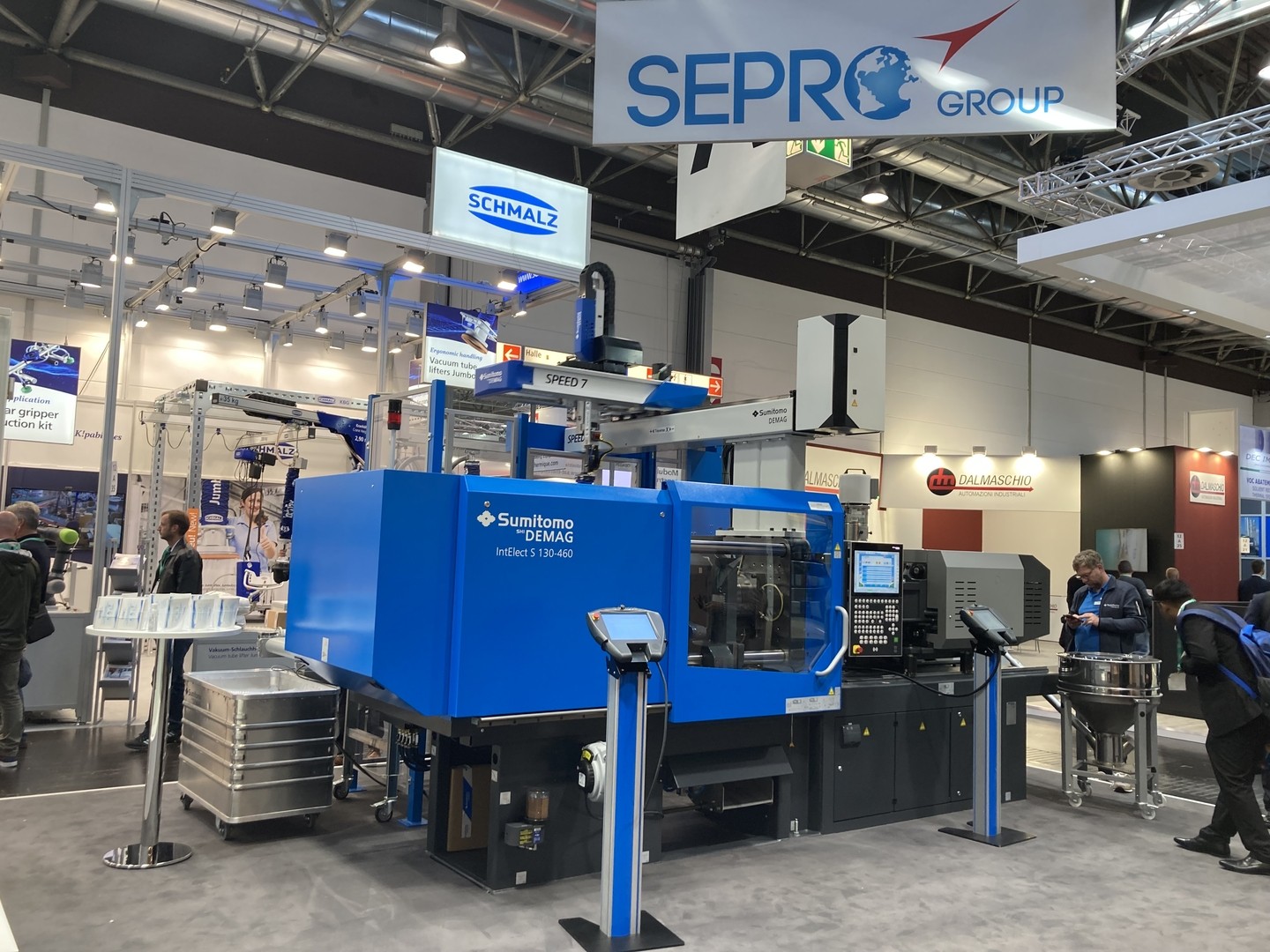 Learn more about the future of automation
Contact our sales team
All fields are required
How can we help you?
The information collected by SEPRO ROBOTIQUE is processed electronically in order to set up commercial relations between you and SEPRO ROBOTIQUE's Sales Department. Data points collected via this form are required except those marked as optional. Data recipient is SEPRO ROBOTIQUE's Sales Department, the data controller. Your data will be kept for the time necessary to process your requests. Pursuant to the French Data Protection Act of 6 January 1978, as amended, and the GDPR, you have the right to access, query, limit, transfer, modify, correct, and erase your personal data. You may also object at any time to the processing of your personal data. You can exercise these rights by sending us an e-mail to the following address: dataprotection@sepro-group.com or by writing to SEPRO ROBOTIQUE SAS, Henry Bessemer Street, ZI Acti-Est, CS 10084, 85003 La Roche Sur Yon, and including a copy of their signed identity document.