Success for Sepro America on Plastec West!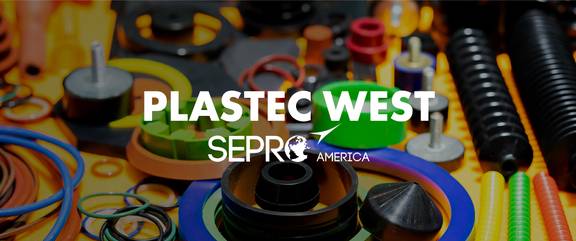 Sepro America's first trade show of the year was a success!
The Sepro America team was back in Anaheim, California from February 7th – 9th to participate in the Plastec West trade show.
In the Sepro booth, we partnered with Milacron to display a Sepro 5X-15 robot on a Milacron Roboshot 110-ton injection molding machine.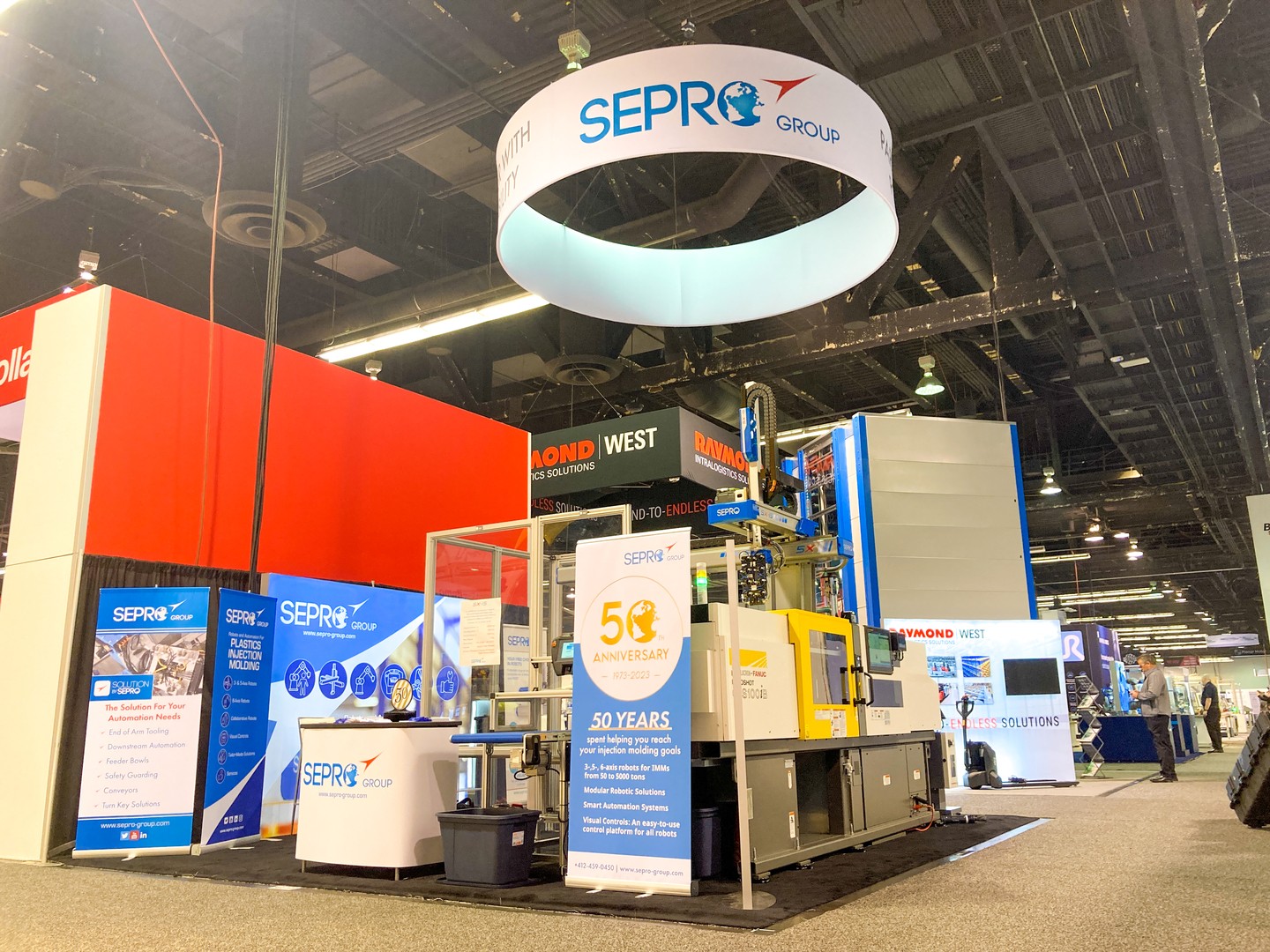 Sepro also had Sepro S5 Picker in the Shibaura booth, and S5-15 and Success 5 robots in the Maruka booth.
Three of the four robots that we were displaying were sold at the show and we made a number of contacts that we hope will turn into future sales.
Plastec West also kicked off Sepro Group's 50th anniversary celebration for Sepro America. A celebratory breakfast was held with our sales reps in the region, and our signage in the booth highlighted the milestone year.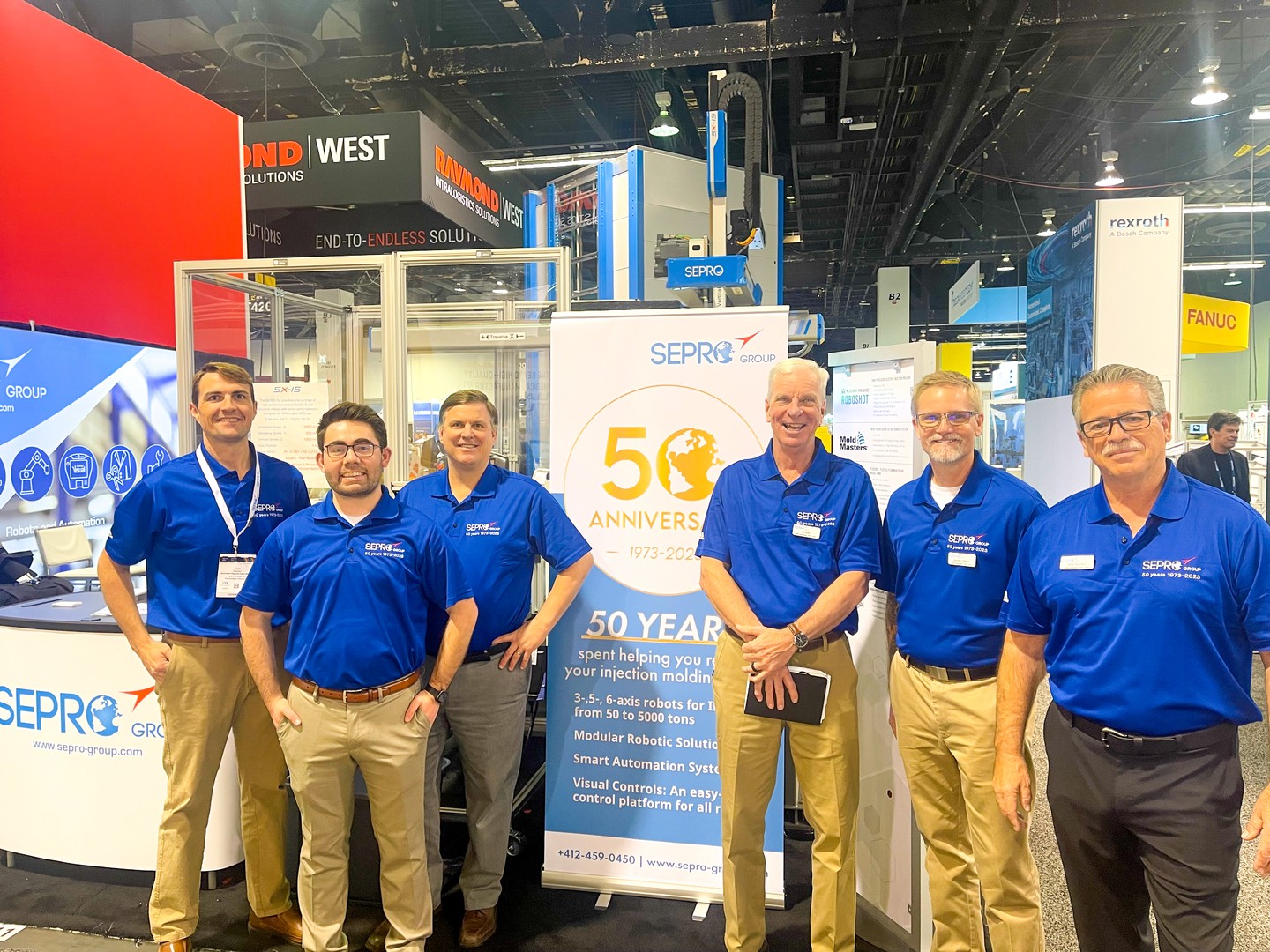 Thank you to everyone who made this show possible!
Stay connected
Receive a summary of our news and events every month