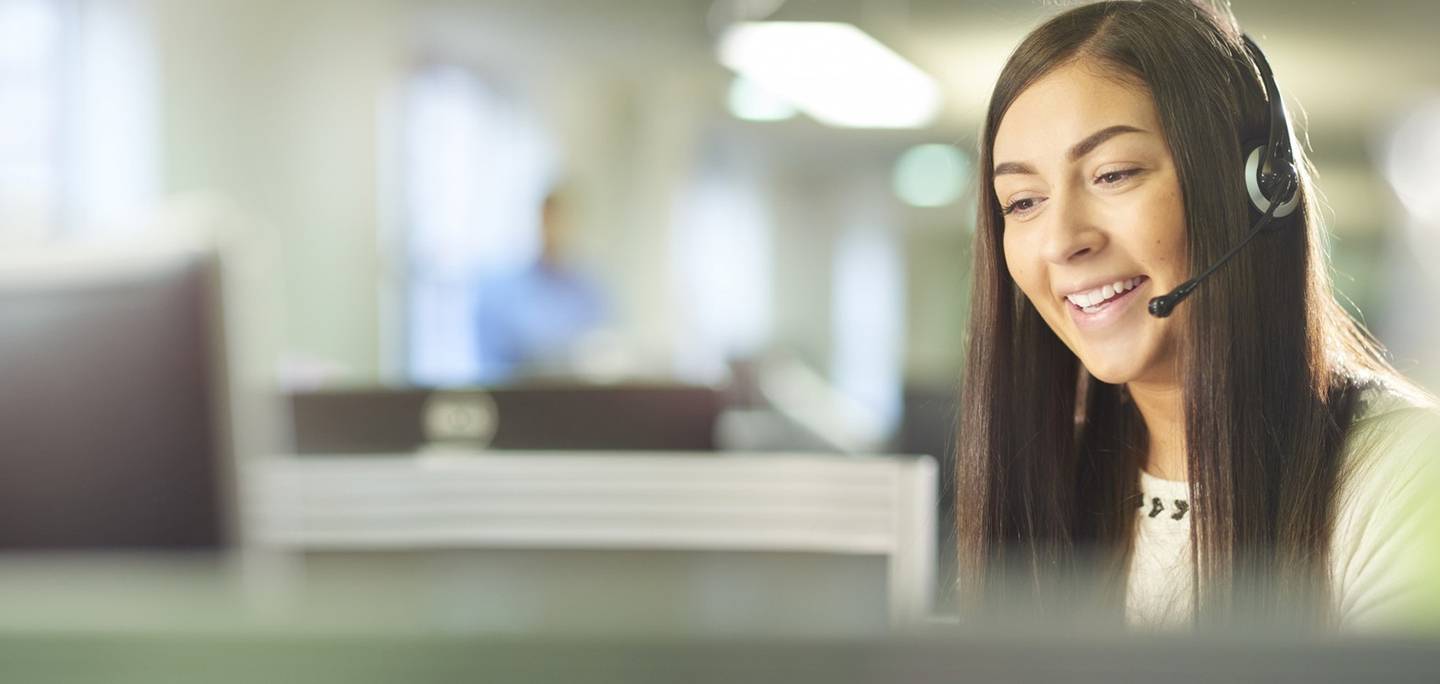 Customer Service is at the heart of our everyday business. We are a designer and manufacturer of robots and leader in our business, and above all we are a company at your Service.
You expect local service on a worldwide scale that provides you with added value from us, so discover the Sepro Service:
(services may vary by area – please contact-us)
Hotline
Commissioning
Spare parts
Service call
Preventive maintenance
Controller upgrade
New installation configuration
Missions carried out by expert technicians who are attentive to your needs.
Hotline
Sepro's Hotline is comprised of a team of experienced technicians who listen to your needs and are trained to explain clearly. Their mission includes:
Assistance with troubleshooting
Assistance with repair: 80% of failures are solved over the phone
Programming recommendations
Assistance with finding the references of Sepro's spare parts.
Sepro's hotline is a local service in all our structures and in your working language.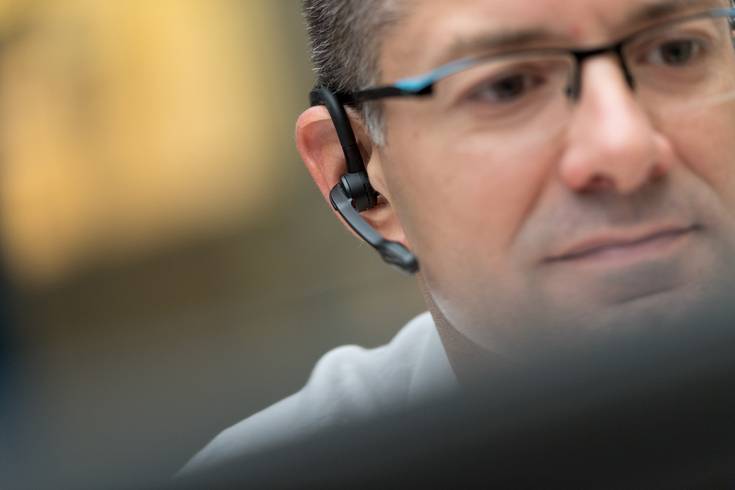 Sepro America's Hotline
Sepro America's Hotline is 24/7 service. A team of experienced technicians will listen to your needs. They are trained to explain clearly. Their mission includes:
Assistance with troubleshooting
Assistance with repair: 80% of failures are solved over the phone
Programming recommendations
Sepro's hotline is a local service in all our structures and in your working language.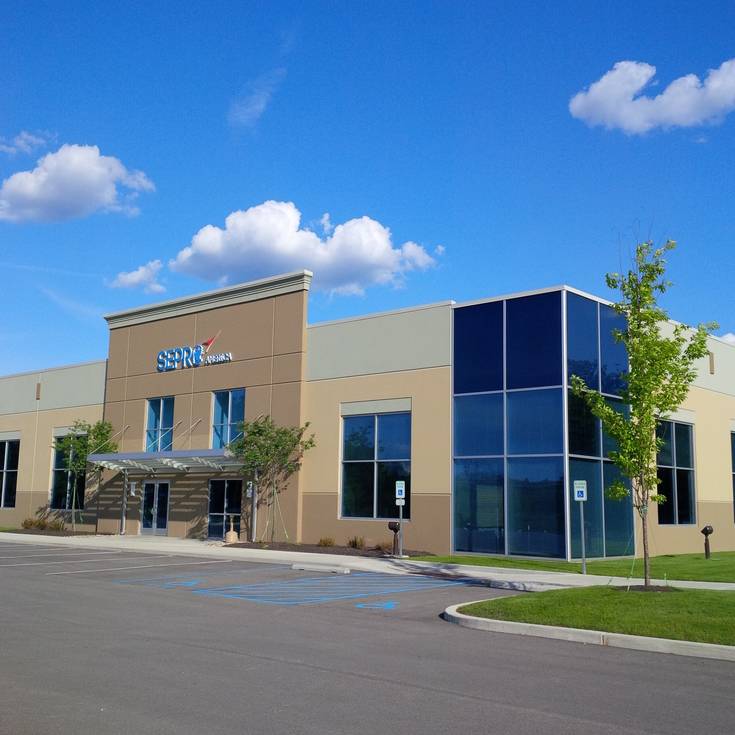 Commissioning
Staff
Versatile technicians experienced in electrical engineering and mechanics
Sepro robot specialists
Automation experts for your complex applications
Their missions
Assist your teams with assembling machines (alignment, fixings, tightening to torque)
Install Sepro robots' down stream equipments
Validate machines' electrical and mechanical interfaces
Start production
Introduce users to Sepro's control system (ergonomics)
Optimize your cycles
Advise on periodic maintenance
Spare parts
Sepro's commitments
Supply parts for all robot generations for a minimum of 10 years
Guarantee original and approved parts.
Adapted solutions: new parts, standard exchange and/or repair,
Detailled installation instructions
6-month guarantee
Storage adapted to every type of part (e.g. electronic boards under inert gas)
Means
A skilled team to handle your requests
Telephone assistance to determine the right part reference
Deadlines adapted to your requirement: Emergency circuit for failures (the most frequently used parts are delivered within 24h) Standard Circuit to complete your stock
Local stocks via our service network: subsidiaries and Distributors
Service calls
Our commitment
Do everything necessary to get your production restarted as quickly as possible following a failure or incident.

Means
Local robot specialists who know your installations
A team regularly trained on our various robot generations to repair, improve, inform you about robot maintenance
Guaranteed response time: 24h in France, Germany and the USA
Preventive maintenance
Our objective
Help you to control your Sepro robot maintenance budgets and improve the availability ratio of your robots.
You can therefore schedule production shutdowns and anticipate the replacement of worn components to reduce your costs and increase your robots' life duration while keeping them in good operational condition.
Preventive maintenance takes place in 2 phases
We schedule an intervention by a Sepro technician to inspect your robots.
We replace periodically replaceable components during the check-up (lubrication packs, relays, filters, etc.).
The technician hands over a report on the mechanical and electrical condition of these components, with a list of maintenance work to be done (settings and changes).
We quote an estimate of the work to be done.
The work is programmed during specific periods to avoid disrupting your production. Skilled technicians and/or mechanics carry out the work in your workshops.
Controller upgrade
The controller upgrade is a plus offered by Sepro so that you can improve and increase the performance as well as the ergonomiy and/or the safety of your robots.
We replace obsolete elements by latest generation components.

Examples: Migrate from Visual 1 to Visual 2, Change the working language
New installation configuration
We help you with your projects to modify your workshop and transfer robots to new production zones. We study the new layout of your existing machines and supply new fixing elements if necessary.
We can make modifications to robots in our factory or on your premises.
We can intervene on your production sites for example to move a robot onto another IMM, change from a transversal layout to an axial configuration, move robots from one site to another, etc.
Discover all our solutions
Contact us !
Contact our sales team
All fields are required
How can we help you?
The information collected by SEPRO ROBOTIQUE is processed electronically in order to set up commercial relations between you and SEPRO ROBOTIQUE's Sales Department. Data points collected via this form are required except those marked as optional. Data recipient is SEPRO ROBOTIQUE's Sales Department, the data controller. Your data will be kept for the time necessary to process your requests. Pursuant to the French Data Protection Act of 6 January 1978, as amended, and the GDPR, you have the right to access, query, limit, transfer, modify, correct, and erase your personal data. You may also object at any time to the processing of your personal data. You can exercise these rights by sending us an e-mail to the following address: dataprotection@sepro-group.com or by writing to SEPRO ROBOTIQUE SAS, Henry Bessemer Street, ZI Acti-Est, CS 10084, 85003 La Roche Sur Yon, and including a copy of their signed identity document.