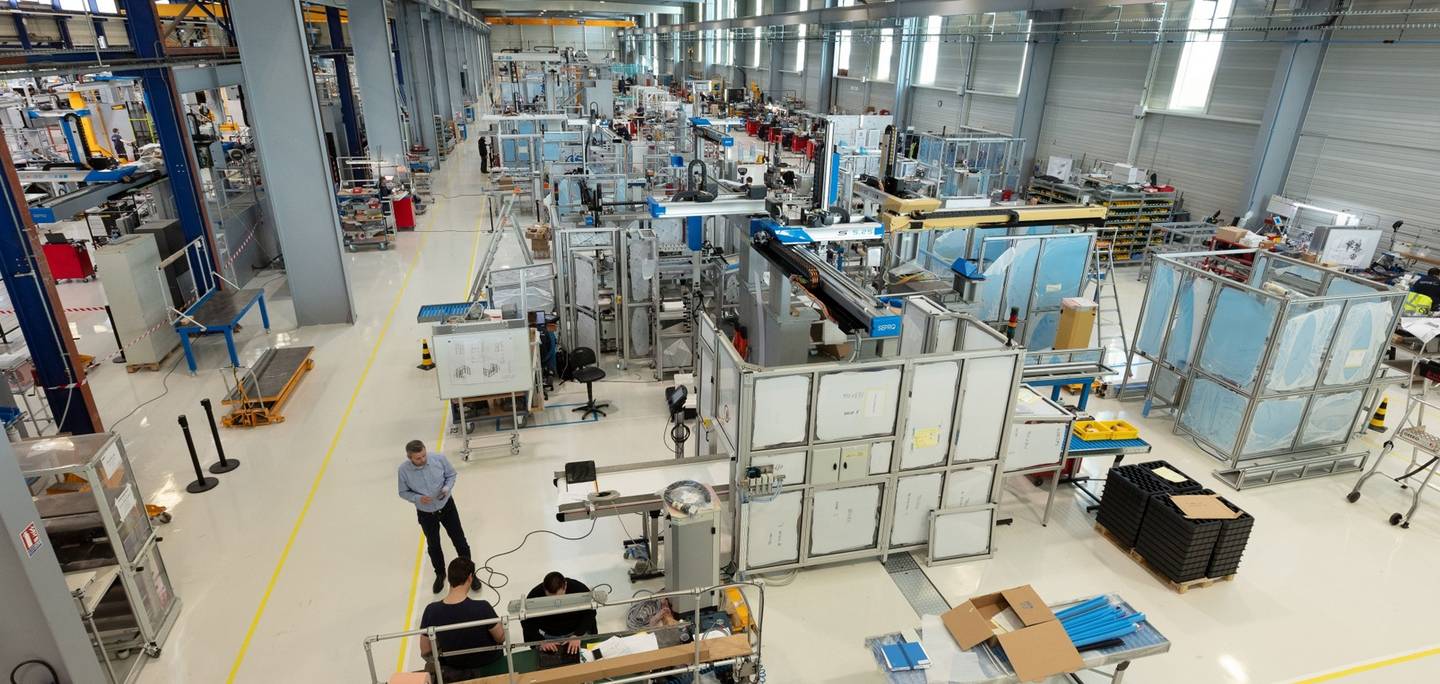 Solutions By Sepro : smart & modular solutions for the automation of injection molding machines and downstream operations.
We offer all the requirements to automate your plastic injection molding machines and to create more value to the parts you are producing. With solutions ranging from turnkey to tailor-made solutions, reliable robot technologies, guarding, EOATs, peripherals all integrated in one cell.
Solutions By Sepro is designed to provide everything that you need to automate you production line.
Our experts work with you to provide a solution specifically designed to fit your application depending on the IMMs size, the technology involved, the available space and cycle times.
Whatever your needs are, Sepro Group will accompany you every step of the way, providing support and expertize as we work to optimize your production tools with reliable technology.
A wide range of automation systems
EOAT for parts
EOAT for inserts
Over-molding stations
Conveying systems
Universal staking cells
Safety guarding
Specific stations : cavity separators and sprue cutting, control, transfer, traceability and assembly
Complete turnkey automation solutions
Solution by Sepro: Demonstration with a Cobot
This molding cell presented during K2019 includes a Sepro - Universal Robots cobot together with a Sepro Success 11 Cartesian robot operating on a molding machine from Haitian International that is producing drinking cups using a mold supplied by French mold maker SIMON. As the cups are molded, visitors watching the demonstration can enter a brief message (a name, for instance) to be printed onto a label using a system provided BluhmWeber Group. The cobot then applies the label and hands the personalized cup to the visitor. In keeping with the K fair's "Circular Economy" theme, the label and the cup are recyclable.
Simple to complex automations, with Sepro
Your services
Contact our sales team
All fields are required
How can we help you?
The information collected by SEPRO ROBOTIQUE is processed electronically in order to set up commercial relations between you and SEPRO ROBOTIQUE's Sales Department. Data points collected via this form are required except those marked as optional. Data recipient is SEPRO ROBOTIQUE's Sales Department, the data controller. Your data will be kept for the time necessary to process your requests. Pursuant to the French Data Protection Act of 6 January 1978, as amended, and the GDPR, you have the right to access, query, limit, transfer, modify, correct, and erase your personal data. You may also object at any time to the processing of your personal data. You can exercise these rights by sending us an e-mail to the following address: dataprotection@sepro-group.com or by writing to SEPRO ROBOTIQUE SAS, Henry Bessemer Street, ZI Acti-Est, CS 10084, 85003 La Roche Sur Yon, and including a copy of their signed identity document.