A future with no code
One of the factors limiting the adoption of complex automation solutions is that programming and operating a robot can be technically challenging. This is not an entirely new problem. Almost 20 years ago, Sepro pioneered easier robot programming with its Visual controller, which includes a Simple Pick & Place feature. Even employees with limited training could use this system to set up a basic mold-release cycle.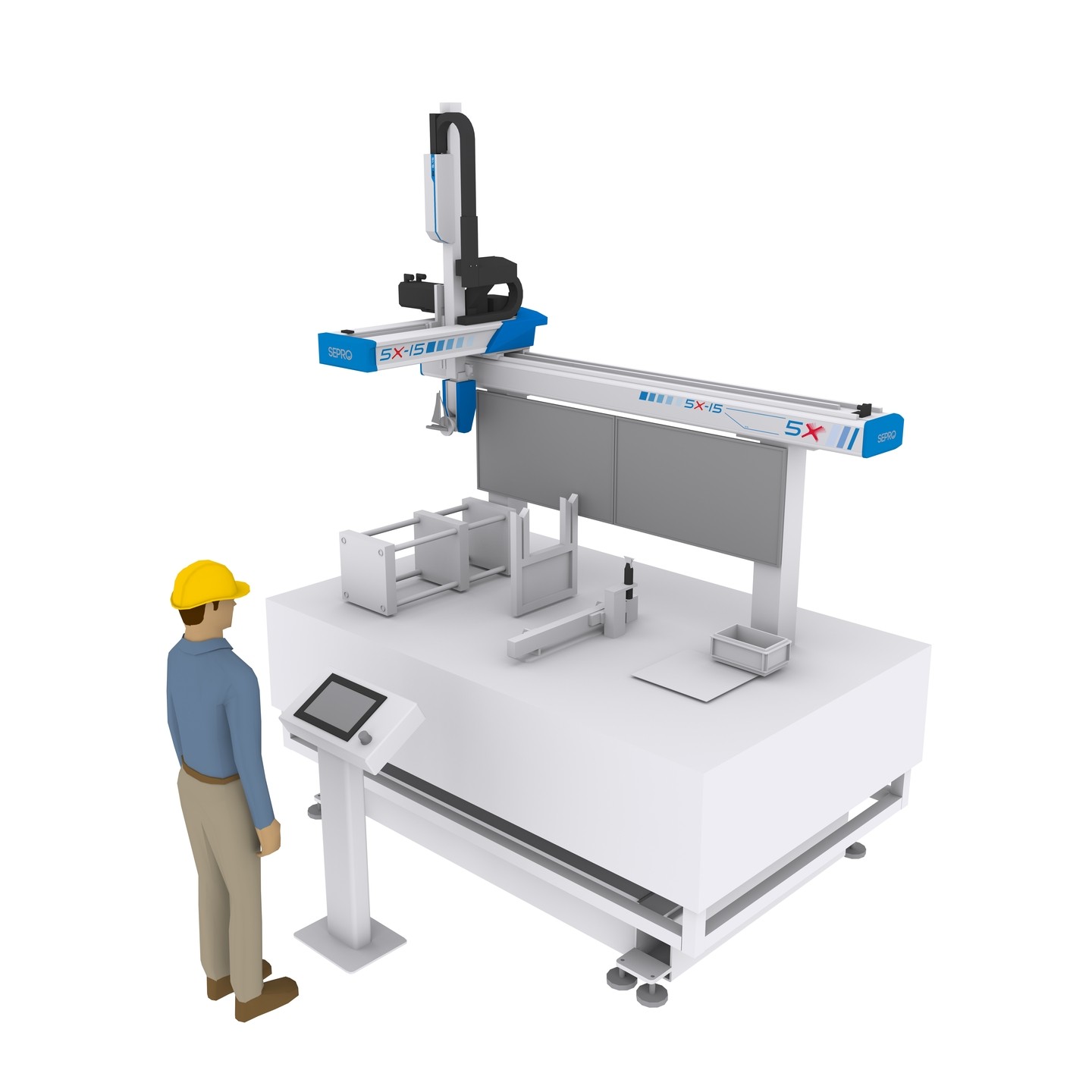 In recent years, however, the problem has become even more acute as employees with the necessary skills have become harder to find and retain, even as their importance in an efficient molding operation has grown. To help overcome this problem, Sepro engineers are working toward what they call "no-code" programming, with the robot controller using artificial intelligence (AI) to optimize trajectories and manage obstacles.

In an interactive presentation at K2022, Sepro allowed visitors to reposition a simulated mold and other peripherals and then challenge Sepro's AI solution to calculate the best possible trajectory depending on which of three primary objectives – maximum energy saving, minimum wear or fastest cycle time – is selected. The system calculates ideal trajectories before cycle start, without a single line of operator-written code.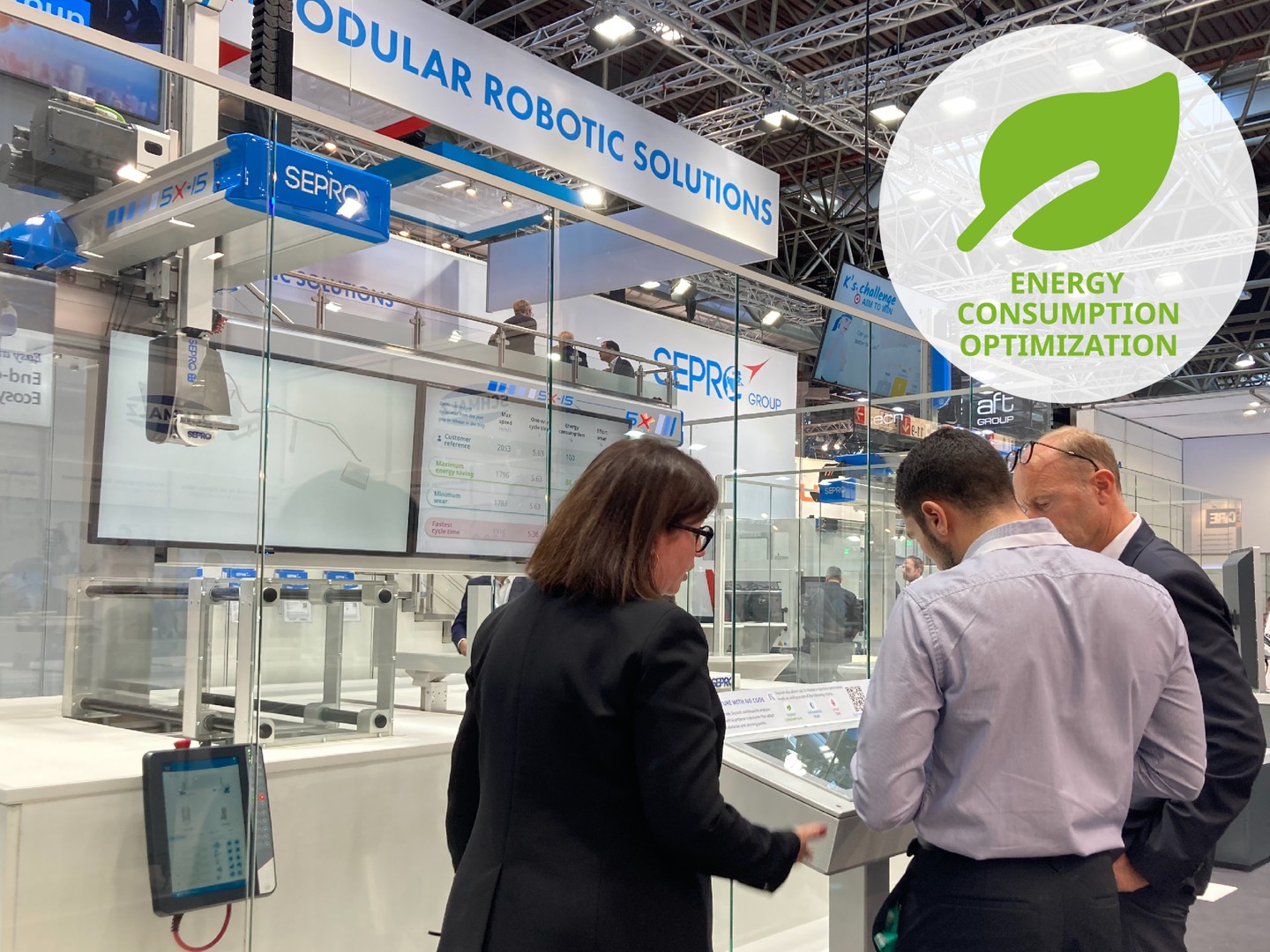 Learn more about the future of automation
Contact our sales team
All fields are required
How can we help you?
The information collected by SEPRO ROBOTIQUE is processed electronically in order to set up commercial relations between you and SEPRO ROBOTIQUE's Sales Department. Data points collected via this form are required except those marked as optional. Data recipient is SEPRO ROBOTIQUE's Sales Department, the data controller. Your data will be kept for the time necessary to process your requests. Pursuant to the French Data Protection Act of 6 January 1978, as amended, and the GDPR, you have the right to access, query, limit, transfer, modify, correct, and erase your personal data. You may also object at any time to the processing of your personal data. You can exercise these rights by sending us an e-mail to the following address: dataprotection@sepro-group.com or by writing to SEPRO ROBOTIQUE SAS, Henry Bessemer Street, ZI Acti-Est, CS 10084, 85003 La Roche Sur Yon, and including a copy of their signed identity document.