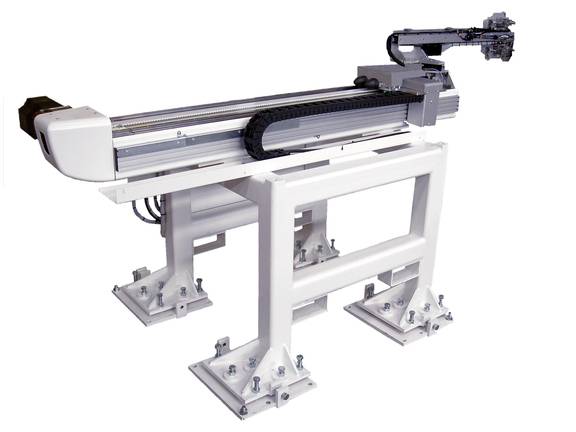 IML : In-Mold-Labelling system
Sepro IML is the solution developed in cooperation with Machines Pagès, expert in IML systems, for placing flat or wrap-round labels on lids, pails or tub type parts, for use in the packaging industry. The mechanical architecture of the system includes a Sepro Cartesian side-entry robot developed from the S5 platform, and a standard distribution, transfer and loading / unloading module for labels, supplied by Machines Pagès.
Download the brochure
Presentation
Prismatic linear guides suitable for high accelerations
Powerful servomotors to give a short cycle time starting from 3.9 sec and mold in and out times starting from 0.9 sec
Label quality check
Precise label placement by electrostatic charge
A solution compatible with all makes of injection molding machines
Control systems
Visual 3
The Visual 3 control system is adapted for complex applications where several peripherals must be managed and it may include more than two 16I/16O boards
Learn more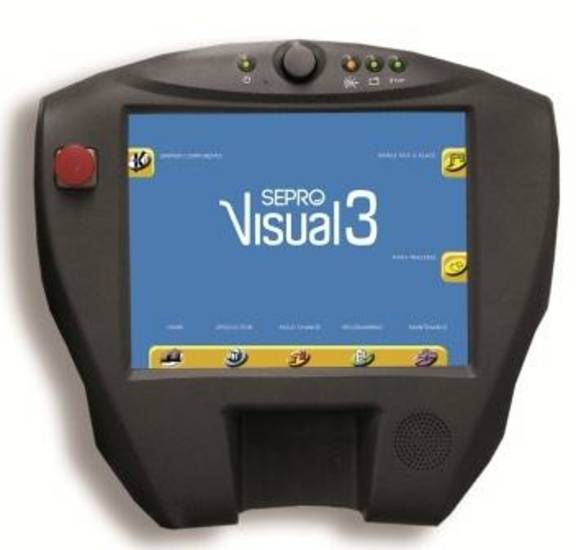 Applications
Packaging with placement of flat labels
Packaging with placement of wrap-round labels
Simple Pick & place from single parting plane mold
Simple Pick & place from double parting plane mold
About IML : In-Mold-Labelling system
Contact our sales team
All fields are required
How can we help you?
The information collected by SEPRO ROBOTIQUE is processed electronically in order to set up commercial relations between you and SEPRO ROBOTIQUE's Sales Department. Data points collected via this form are required except those marked as optional. Data recipient is SEPRO ROBOTIQUE's Sales Department, the data controller. Your data will be kept for the time necessary to process your requests. Pursuant to the French Data Protection Act of 6 January 1978, as amended, and the GDPR, you have the right to access, query, limit, transfer, modify, correct, and erase your personal data. You may also object at any time to the processing of your personal data. You can exercise these rights by sending us an e-mail to the following address: dataprotection@sepro-group.com or by writing to SEPRO ROBOTIQUE SAS, Henry Bessemer Street, ZI Acti-Est, CS 10084, 85003 La Roche Sur Yon, and including a copy of their signed identity document.