Sepro to Show Off Automation Packages on Four Molding Machines at Plastec West 2023
At Plastec West 2023, Sepro America will demonstrate that automation systems do not have to be complex to deliver significant gains in efficiency and productivity in plastic injection molding operations. Four Sepro robots -- along with custom end-of-arm tooling (EOAT), conveyors and protective guarding -- will be operating in three different booths at the show, which is scheduled for Feb. 7 – 9 at the Convention Center in Anaheim, CA.
"Increasingly, some kind of automation will be necessary if injection molders want to overcome the challenges presented by the current labor shortage and a highly competitive marketplace," predicts Jim Healy, VP Sales & Marketing at Sepro America. "Automated molding cells minimize labor requirements, while user-friendly controls simplify training and address problems related to the high turnover of operators."
In its own booth (#4111), Sepro will be collaborating with Milacron to automate a 110-ton Roboshot injection-molding machine (IMM). A Sepro 5X-15 five-axis Cartesian robot, featuring a Visual 3 control system, will use customized EOAT to remove a medical part from the mold and place it on a conveyer, which it transports out of the cell through protective guarding.
Maruka USA, booth #4024, will be operating two injection-molding machines and Sepro will automate both. An FCS FA 160 machine will be served by an S5-15 MED robot with Visual 2 controls. The MED series of robots are specifically designed for the medical and pharmaceutical markets and have features that ensure clean operation as well as high precision and continuous productivity. The second IMM will be a TOYO Si 110 machine equipped with a three-axis-servo Success 5, which also has Visual 2 controls. Both robots have their own Sepro EOAT, separate part-handling conveyors, and integrated protective guarding.
Finally, in booth #3877, Shibaura Machine Co. will operate an 85-ton molding machine equipped with a Sepro S5 servo picker with Touch controls. Sepro end-of-arm tooling extracts parts from a 4-cavity cable-tie mold and removes the runner before placing parts on a conveyor for transport out of the guarded molding area.
"While Sepro has designed and installed many highly complex turnkey molding systems for customers that need them," Healy concludes, "we firmly believe that relatively simple automation solutions like these will be increasingly important to all molders in the next few years and beyond."
About Sepro
Sepro Group has grown with the plastics industry to become a leader in the automation of injection-molding processes. Across its almost fifty-year history, Sepro Group has equipped over 40,000 plastic injection-molding machines worldwide.
Sepro deploys modular and smart solutions that incorporate 3- and 5-axis Cartesian robots and 6-axis articulated-arm robots, from simple take-out applications to complex automation cells. A comprehensive range of peripheral equipment – including end-of-arm tooling, secondary assembly, gauging and finishing units, conveyers, stackers and guarding – makes it possible to automate and entire production line, integrating with any injection-molding machine, whether new or existing. These solutions can be adapted to a customer's application, taking into account the size of the molding machine, space available in the manufacturing plant and production rate objectives.
As a global company with subsidiaries or distributors in every key market in Europe, Asia and Americas, Sepro Group supports customers worldwide with a proven track record of excellence in after-sales service. Whatever the project, no matter where, there is a Sepro solution available.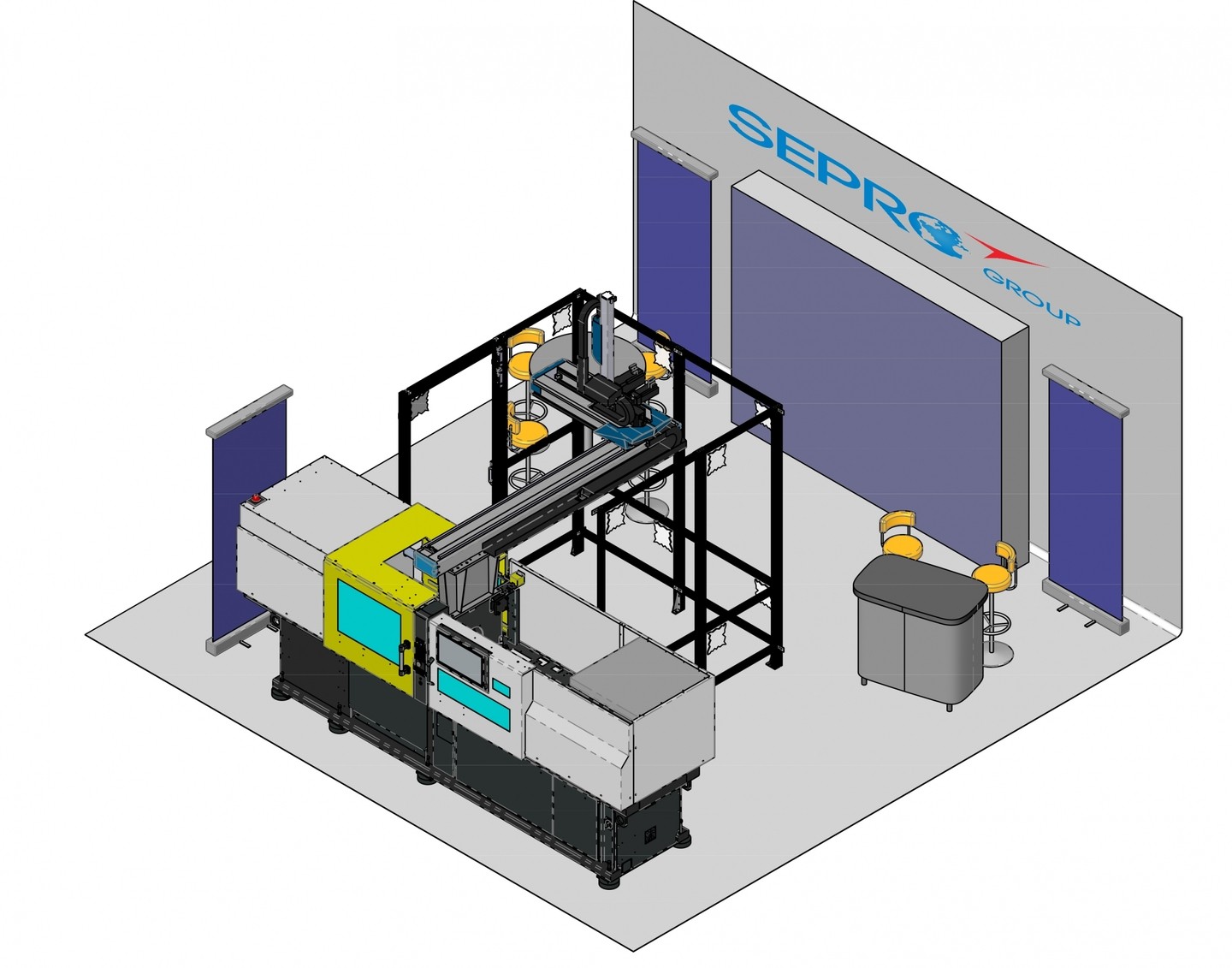 Stay connected
Receive a summary of our news and events every month